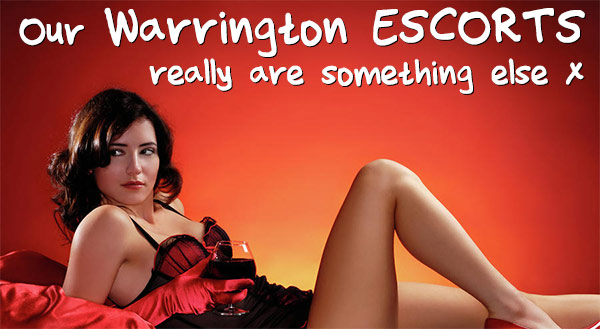 You've worked hard all day long and you're finally on a train or bus home, you'd like to be excited about leaving work but you're heading home to an empty house, so there's nothing to get excited about. Well maybe that left over curry from the weekend, the meal for one you ordered. You deserved it, you worked hard all week, just would have been nice to enjoy with someone else, and you're sure you've got a few programmes to watch on your planner. I guess that's your night then, just you…and the TV. Though it doesn't have to be you know. You could always invite one of our girls to spend the evening with you?
Here at Hush, a high end Warrington Escort Agency we have a number of stunning women on our books who would absolutely love to spend the evening with you and tear you away from a dull evening in front of the TV with your left over meal for one. With their fun and exciting personalities you really would experience a night like no other, a night of euphoric and earth moving moments, certainly never a dull one. Just as happy to spend the night in too, they'll turn your normally dull four walls into a space of sheer bliss.
Our Warrington ESCORTS really are something else, simply stunning with curves in all the right places just waiting to be picked for your pleasure. In fact the woman of your dreams could be getting ready right now, as we speak. To think that every click you make on our website, scrolling the gallery of beautiful women, could be another brush stroke through her fresh tousled hair. Flicking from one woman to the next, all the while she's starting to do her make-up. And by the time you stumble across the one that catches your eye that little bit more than the rest, she's finished and beginning to get dressed.
Then all it takes is a phone call from you to say which lady you'd like to meet and spend some time with, and she could be on route to you within minutes. The excitement and tension you'll feel when you hear her knock on the door will be like nothing you've ever known. The thrill of meeting someone new, who you know is not only stunning but seriously eager to impress, is there anything better? It's a night like no other, guaranteed to be amazing. So pick up that box of leftover food and throw it in the bin, put the remote control down, switch off the TV and give us call. Then choose from the array of beauties at Warrington Escorts Agencies finest agency, Hush. That's all it takes to turn your life around, just think of the endless possibilities when you're with Warrington's most desirable women.